Web Developer's Biography
Hi,
I'm currently employed by Hewlett Packard as a Middleware Engineer. Before that I worked at the Department of Chemistry at Florida State University as their lead Systems Adminstrator. I've been involved in many web development projects with various entities on FSU's campus since Jannuary 01. I've conducted work for individuals in nearly all the major science departments on campus. The primary job duties include creating, maintaining, and administering web applications for faculty, staff and Departments as a whole. Source H is a small company that I started early in my career, and it offers hosting services, web and applciation development, and consulting for small to medium size businesses.
If you are interested in hosting a website with me, application development, and or consultations, please check out the Source H Getting Started page. In addition, I can provide graphic work, website development & design, create interactive apps, and offer site maintenance services. Need some ideas? Check out some of the design styles on my home page.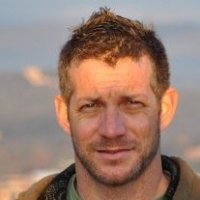 Thanks for stopping by,
Hiram Gibbard
Source-H


---